Description
NEW! MDI 3 EL-52100-OV Opel/Vauxhall GM VCI FROM BOSCH
In Stock.  15 PCS              History    5 sold.
The item can not be ordered at the moment, due to delivery delay of components.
The Next Generation Global Diagnostic Interface Tool
NEW OPEL/Vauxhall Compact Communication Module with Increased Processing Power and Security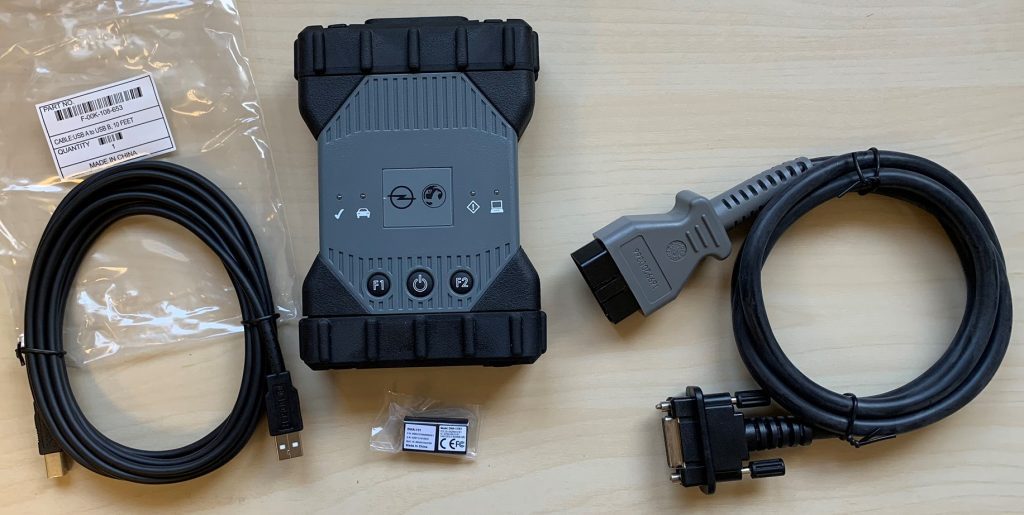 Due to the availability of some components of the device, the delivery time is within 3-5 work days after payment confirmation.
New generation global diagnostic interface tool
NEW OPEL/Vauxhall compact communication module with higher processing power and security
Replacing the old MDI 1
The MDI 1 introduced between 2007 and 2016 does not support future PSA models.
The new OPEL/Vauxhall-VCI not only supports future PSA models, but is also compatible with SAE J2534 and ISO-22900 protocols.
OPEL/Vauxhall-VCI can be used for Pass Thru programming on all Opel/Vauxhall vehicles manufactured since 1996.
The communication module of OPEL/Vauxhall-VCI has higher processing power and security and handles the data transfer between the vehicle's on-board ECU network and an external CAN bus.
If you only have an MDI 1 device, you will need an OPEL/Vauxhall-VCI communication module to match future models of PSA platforms.
Current GM MDI 2
GM MDI 2 can still be used.
The current MDI 2 device is replaced by the new OPEL/Vauxhall-VCI communication module.
The characteristics of the two systems are similar. However, GM MDI 2 does not live up to the OPEL/Vauxhall brand name.
The replacement of MDI 2 is not currently necessary from a functional point of view. However, we recommend purchasing the new VCI to match the OPEL / Vauxhall brand name.
CHARACTERISTICS OF THE EL-52100-OV
Wireless connection
Point-to-Point — no access point or IT support required.
Simple Plug and Play configuration.
Improved wireless protocol support (includes 802.11bgn protocol).
USB connection
Improved protection against ground potential shift faults.
Improved USB performance (faster firmware downloads).
Reinforced USB connector and connector housing (more robust design).
PoweredUSB — no power adapter required.
Operation during
cranking Super capacitors provide greater stability during cranking — no more leaking batteries or replacements.
Extended temperature range
Industrial components with an extended operating temperature range.
Automatic switching on when overtemperature is detected.
Housing design
The improved housing design provides protection against liquids and drops.
Vehicle Communication Protocol Coverage
Additional vehicle communication protocols — including protocols for future PSA models with faster data buses.
Conforms to SAE J2534 and ISO-22900.
DLC cable
Longer DLC cable (2 meters) with twisted pair wire for PSA Models.
State-of- the-art security
Protection against external hacking and device forgery through advanced security technologies and code.
New hardware expansion options
Two host USB ports for future peripherals.
SD card slot for future software applications.
Programmable function keys for future software functions and applications.
SERVICE
► Multilingual hotline for hardware problems and questions
► Replacement option (during the warranty period) in case of hardware failure, thus reducing downtime
► 3-year supplier warranty