Description
DAF / Paccar VCI-560 MUX full Diagnostic and Programming Device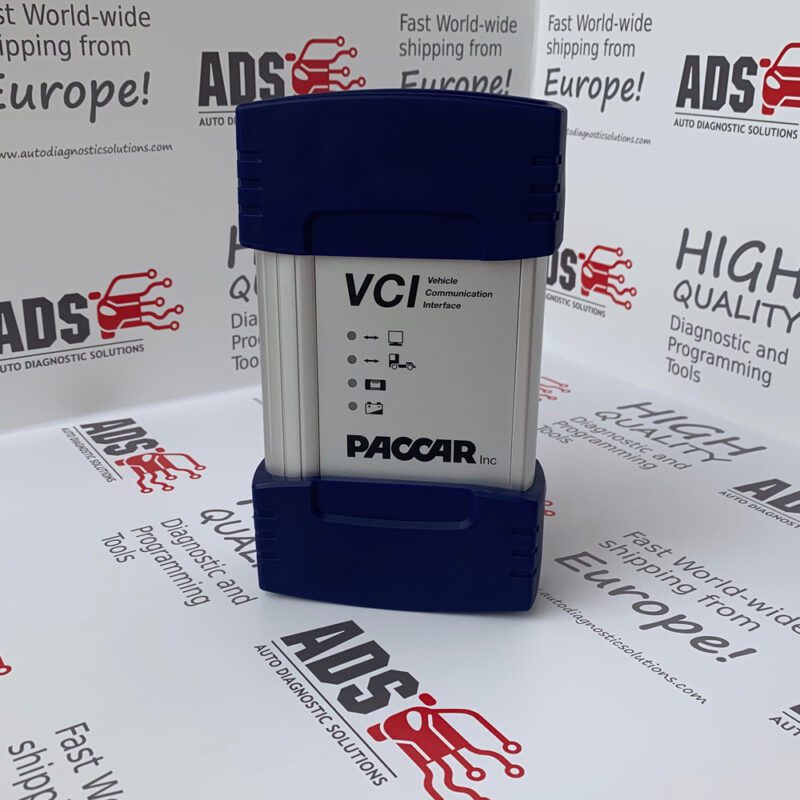 DAVIE 4 VCI is DAF dealers latest diagnostic tool. When combined with a laptop and the DAVIE4 software, the user will have full coverage for all Euro 3 to Euro 6 and future generation vehicles.
DAVIE 4 Tool compromise of a rugged Panasonic platform (laptop or Table) with Microsoft Windows 10 PRO operating system, DAVIE 4 Diagnostic software, and DAVIE 4 VCI interface kit.
Multi-Languages: English, German, Dutch, Danish, Czech, French, Italian, Finnish, Hungarian,  Spanish, Norwegian, Russian, Greek, Polish, Turkish.
Software: DAF app 94 prs 19
Operating systems: Windows 7
System updates: Available
Internet connections: Available
Warranty: 12 months
Made in Germany
Software display:
Dealer DAF Truck diagnostic tool, DAVIE XDc II can diagnose, troubleshoot and program following vehicles systems:
CAB climate system;
Safety system;
Security system;
Transmission system;
CAB climate system;
Vehicle control system;
Door control system;
Instrumentation system;
Engine system;
Tachograph;
Communication system;
After treatment system;
Break system.
For more information on DAP Manual: Quick_Start